W.A.O.R.R.A- Western Australian Off Road Racing Association is a group of enthusiastic Off-Road Endurance Racers comprising approximately 70-80 members. It started from dune racing in Lancelin and now races generally on farming properties within 4 hours drive from Perth.
Off Road Racing tests the drivers, co drivers and their vehicles over different track conditions which may include mud and creek crossings, gravel pits, open paddocks, tight bush land, long sandy straights and very rough terrain. Most races are held over two days, with laps approximately 20-30kms in length totaling anywhere between 200kms to 500kms.
At present W.A.O.R.R.A does not run any closed events, but organizes two races per year as part of the State Off Road Championships and participates in three others which are directed by other clubs.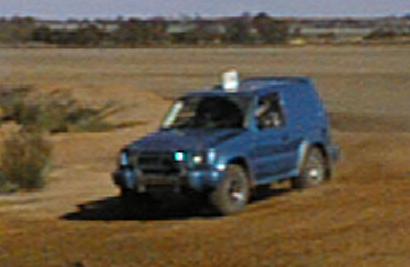 The races are run under the Confederation of Australian Motor Sport (CAMS) rules and regulations and vehicles must be approved by CAMS. All competitors must hold a CAMS 03 licence or a CAMS 03 navigator only licence. Any one can compete in this sport providing that there at least one crew member holds a civil drivers licence or is at least 18 years of age.
There are 9 different classes of off road vehicles which could have a price range of $1000 to $120,000. The vehicles compete against each other in different categories and try to gain a place in their class, but are also trying to gain an outright position. The different classes are:
Class 1- Buggy up to 6000cc engine capacity.
Class 2- Buggy up to 1600cc engine capacity.
Class 4- Two wheel drive modified and Baja engine capacity up to 6000cc.
Class 5- Two wheel drive enduro engine capacity up to 6000cc.
Class 7- Four wheel drive production engine capacity up to 6000cc.
Class 8- Four wheel drive modified engine capacity up to 6000cc.
Class 9- Single seater buggy engine capacity up to 6000cc.
All classes except class 4 and class 9 must have a driver and navigator. Drivers must be 16 years and over and navigators must be 14 years and over.
Competitors do not have pace notes; instead the co-driver watches the track for arrows, signs and bunting placed around the track to guide competitors. Alternatively, some events have a reconnaissance (a controlled lap around a track to show direction, conditions and obstacles) and co-drivers need to take mental notes on what they see.
The race is won according to time not position. The times are added at the end of the race and penalties are deducted from the time. The lowest time is the outright winner of the race.